REVIEWS
You Don't Have to Take Our Word for It!

Here's what some of our satisfied customers have to say about H & H Auto Repair and Detailing Center:


Couldn't ask for a more professional, efficient and friendly service. Very pleased and wouldn't use anyone else!

10/15/2023
Excellent Mechanics. Always explain everything, and it's always done right.
I wish I would have taken my cars to Howard before spending thousands of dollars somewhere else, only to have my cars still not run correctly or pass inspection!! I can't express enough how much I appreciate Howard and all that he has done to make sure my daughter's car runs dependably and safely. I don't have to worry if her car is going to start when she leaves work. There is no price on peace of mind and THAT is what all the work H & H did for me. Thank you Howard for sending photos and updating me on all the work you did!! You have a new customer for life!!!

03/02/2023
EXCELLENT CUSTOMER SERVICE. EXPLAINED ALL MY ISSUES THOROUGHLY AND HONESTLY. 100% WOULD RECOMMEND TO ANYONE IN THE AREA WHO NEEDS ANY TYPE OF SERVICE ON THEIR VEHICLE.

AC Repair
01/20/2023
My wife's vehicle had an issue with the A/C not working like it should. H & H diagnosed the problem immediately and corrected it. Cost was better than I thought. Honest and good communication. Didn't try to sell me things I didn't need.

01/13/2023
By far the best experience I've ever had at a mechanic. I will continue to come back.
I googled an auto repair near me and chose the place for its good reviews. I am glad I chose them, quick friendly service. Upfront immediately about the price of the work done on my car and detailed why. I will recommend this shop to all my family in the area.
Owner was very very helpful & accommodating. I am a young single mother who knows nothing much about cars. I was given the run around from every direction and was just desperate to get my car fixed. Unfortunately the issues were not something that could be covered by my warranty company and due to financial struggles I could not afford the cost to fix the car but the owner helped me out to be able to look at the car to be able to pay for the labor of taking it apart & even through the frustration he was still very helpful and kind to me. My car is not one that I'm interested in putting any more money into but I definitely appreciate the customer service and that speaks louder than anything else. In the future I will definitely go back when I'm financially able to afford but I'm grateful I ran across someone who was as helpful as H&H.

11/03/2022
I always go here for good work:)

09/14/2022
Howard and Adam take care of your car as if it was their own. We started using H & H Auto in November 2021 and we are so happy we switched. Their attention to detail is excellent down to sharing photos of what's wrong with your car. We cannot recommend them enough. H&H is now our mechanics for life. Thank you for your skill and professionalism.

09/02/2022
Very great experience. Very fast and showed what was wrong. Would suggest EVERYONE go here. Great work done.

08/26/2022
first time using H&H, called Howard and he got me right in, updated me regularly with photos, videos and text on the progress of my repairs including the estimated costs, he also advised me if it was worth doing this work to my old vehicle. I found Howard and Adam to be honest and reliable. I would highly recommend his services to all of my friends!

06/24/2022
Personable, knowledgeable, and most importantly helpful. I've met Howard and Adam and they both were awesome.

06/23/2022
Mr Howard is very reliable and detailed oriented , explaining and making us both comfortable and this is our first visit with him. My car is a 2009 Honda pilot and over 200,000 miles. fixed and running as good as new. Thank You.

04/16/2022
We have used H&H Auto for years! Always professional, I can ask many questions and Howard always takes the time to explain and show me pictures and the parts. I really appreciate the service level. Never disappointed in the work and how timely my car gets it's service. We tried them after having some real bad service from others!! First try and never looked back. If you ever need a great full service shop H&H Auto is it! Thank you for everything!

03/30/2022
I got my headlights clean. They definitely came out looking brand new. Couldn't believe my eyes. Great job!

03/19/2022

12/11/2021
My experience was great with this company. The services above was checked out by owner and mechanics. I was given their permission, professional opinions and advice. I thank them for their honesty. Making money was not their objective. Too bad in today's society every shop can't be the same. Thanks for your help.
This shop is professional, skilled and thorough. Howard and team did a multi-point inspection of a car that I was thinking about purchasing. He sent me all of the results and went over each of the things that he found and the repairs that the car would need.

10/01/2021
Always kept me in the loop before doing any extra work on my car. Communicated well and even sent pictures and explanations of what and why (xyz) needed to be fixed. Really appreciated the communication. Super friendly and will come back again

09/21/2021
My drive belt broke while on the turnpike, a dangerous and stressful position to be in (especially with a six-month old baby in the car). After getting off the nearest exit, we were in search of help and found it at H & H Auto Repair. It was a Saturday and they were technically closed, but Howard was on the premises. He made some calls, got the part delivered quickly, made the repair and we were back on the road in no time. Support this business if you can. A professional, honest and reasonably-priced family-run operation.

06/02/2021
Took a used car I was looking to buy here for an inspection. They printed all the details out and gave me estimates for the work that was needed. Same day service, friendly and knowledgeable. They told me what price was reasonable for the car and were very organized.

Levittown, TN
01/07/2021
Howard had me back on the road in a few days. Rebuilt my engine and fixed other small issues for me.
Had a bunch of work done from suspension to new turbos. Went above and beyond to get it done. Highly recommended!
Absolutely amazing. Goes above and beyond for his customers. Highly recommended AAA+++

11/28/2020
I needed new front and back brakes, windshield wipers, air filter, cabin filter, and tire alignment. Howard and Adam were able to complete all of this in a timely manner, were very easy to work with, gave a very fair price, and explained in detail everything that they were doing. I will be bringing my business back here!

11/14/2020
Howard was thorough and kept me informed to the condition of my BMW and what was needed to be repaired. He showed me the parts and explained everything that was done. The car was cleaned, sanitized and washed when the repairs were completed. I look forward to using him again.

09/17/2020
Nice people. Very thorough.
2nd time bringing my Jeep to H&H, this time for brakes and rotors. Howard and Adam are top shelf mechanics! Very thorough and detailed! Highly recommend!!!

Auto Body & Refinishing Services
, near Fairless Hills, PA
08/05/2020
This was my second time using H & H and both experiences were fantastic. Howard communicates with you throughout the entire repair and sends you photos of what's being worked on and why. The work is professional and meticulous. They even pick up your vehicle if needed! Highly recommend!

Tires
, near
Levittown, PA
06/17/2020
Very Friendly & Professional:)
Have been a customer for close to 10 years now. Wouldn't consider going anywhere else. Great service, professional, courteous, loyal to customers, honest and upfront about any costs and repairs. Howard and Adam take the time to explain every detail of the work they do so you leave H&H confident that the work was done right. And a great sense of humor on top of it all. How can you go wrong? Have recommended H&H to several friends who have now become regular customers, too.
Very hospitable... explains everything so you understand the process & costs associated. Helps to make you aware so that you can take great care of your vehicle.

Honest Evaluation
11/18/2019
I've been using H&H Auto for over 20 years. They have always done a Great job but most important is that they are honest. I've gone there even when I had a warranty because I would rather have an honest evaluation then be told I needed something I didn't which has happened at the car dealership. Can guarantee you won't be disappointed.

Amazing customer service. Easy explanations, thorough inspections, and great to work with. Will definitely return!

Caitlin Moore - Levittown, PA

Took my truck to my old mechanic for no heat charged me $200 and heat barely worked. Went to your shop , you diagnosed the problem to be a bad thermostat and heater core. Service was done quickly and I was kept in touch with photos of work being done. Great service. I just found my new mechanic. Thanks again.

Just met Howard Hoffman, owner of HHAuto Repair. He is a full service auto repair station on Route 23 in Levittown, PA. He is a great guy who is clearly a hard-working, dedicated mechanic. I look forward to getting to know him better and the services he offers. Check him out!

I have used H & H Auto Repair for 20 yrs.

Great mechanic! Have known Howard and have used his services for 25 years. very loyal to his customers and very reliable as well.



Quick Lube Services
, near
Levittown, PA
Couldn't ask for a more professional, efficient and friendly service. Very pleased and wouldn't use anyone else!
Jacqueline Buhrman
, 11/06/2023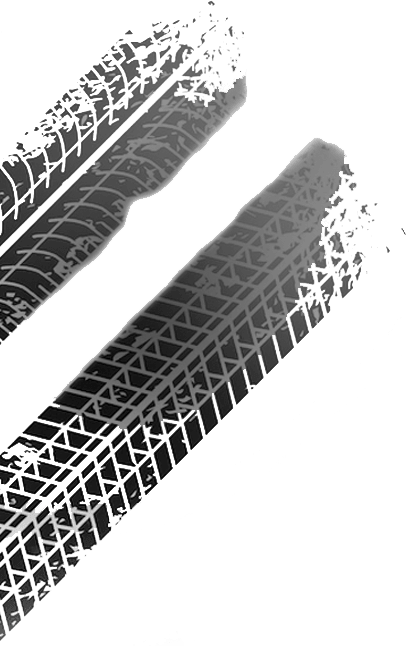 Get free Coupons
Take advantage of these great offers!