CONSUMER REBATE
CONSUMER REBATE
Thank you for choosing a Bumper to Bumper Certified Service Center! Click on the link below for the current rebate.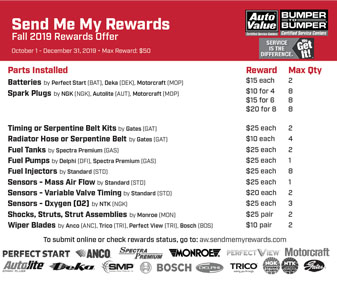 Click here for details
Testimonials
Petrina Boakai

, 12/11/2021
My experience was great with this company. The services above was checked out by owner and mechanics. I was given their permission, professional opinions and advice. I thank them for their honesty. Making money was not their objective. Too bad in today's society every shop can't be the same. Thanks for your help.
view all reviews